Advantages of the CREDIT UNION
We offer Savings(SHARE ACCOUNT) with 6 months compounded interest comparable to local Certificate of Deposit Rates .
No waiting period to apply for a loan-open your membership and apply for a loan the same day.
Competetive loan rates
Auto loans-New and Used ,Motorcycles, boats, RVs and other collateral such as computers, Riding Lawn Mowers, Etc. (see our rate page for current rates)
Personal Signature loans up to $6000.00, CHristmas and Vacation Loans up to $1200.00
Share Loans-borrow against your own money at a premium rate.
We also offer Credit Life insurance & Credit Disability insurance and very reasonable rates.
Direct Deposit of payroll for Share deposits and loan payments.
Free check cashing for members-members may come in the EFCU office to cash personal checks for cash
EFCU is a benefit for ACOE employees anf their immediates family members
PLEASE CALL OR EMAIL THE CREDIT UNION IF YOU WOULD LIKE A NEW MEMBERSHIP PACKETT MAILED TO YOU.
MINIMUM DEPOSIT TO OPEN NEW MEMBERSHIP IS $26.00
MEMBERSHIP COST TO OPEN IS $1.00 ONE SHARE DEPOSIT IS $25.00 WHICH IS REQUIRED TO MAINTAIN IN THE ACCOUNT TO KEEP YOUR MEMBERSHIP OPEN
WE WILL NEED A COPY OF THE DRIVER'S LICENSE FOR ANY SIGNER ON THE ACCOUNT.WE WILL ALSO NEED A COPY OF YOUR SF-50 FOR EMPLOYMENT VERIFICATION.IF YOU ARE MAILING IN YOUR FORMS WE WILL NEED A COPY OF YOUR SOCIAL SECURITY CARD AND A SIGNED NOTARY FORM.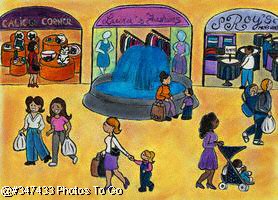 SUPPLEMENTARY FACTS
IMPORTANT IMFORMATION ABOUT PROCEDURES FOR OPENING A NEW ACCOUNT
To help the US government fight the funding of terrorism and money laundering activities, Federal law
requires all financial institutions to obtain,verify and record information that identifies each person who opens an account .
WHAT THIS MEANS FOR YOU:
When you open an account , we will ask you for the following information :
(1) Your correct and legal name
(2) Your physical home and mailing address
(3) Your date of birth
(4) Any other information that will allow us to properly identify you.
We will ask to verify your driver's license and any other
identifying documents
Thank you for your patience and understanding.